U-CERT project in a nutshell
U-CERT is a Horizon 2020 project (September 2019 – August 2022) with the main aim to introduce a next generation of user-centred Energy Performance Assessment and Certification Scheme to value buildings in a holistic and cost-effective manner.
Highlights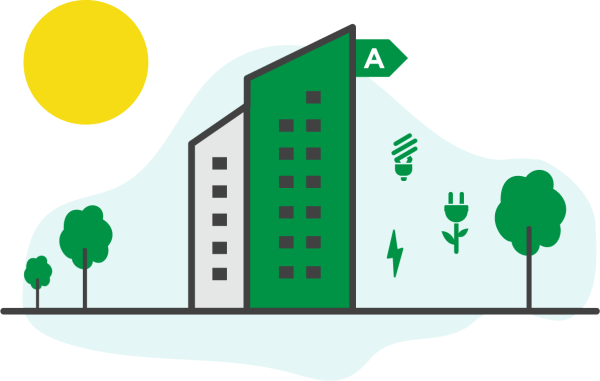 Action plans and status
The U-cert project has started September 1, 2019. The project had a great start with a kick-off meeting that was organized on September 12 and 13, 2019. This meeting was held in Rotterdam, the Netherlands.
The first preliminary results on different tasks WP2, WP3, WP4, WP5 will be expected on the next meeting. This meeting will take place on April 7 and 8, 2019  in Sofia, Bulgaria. We look forward keeping you up to date on our findings.
Indoor environmental quality (IEQ)
Smart readiness indicator (SRI)
Building operational rating
EPB Standards