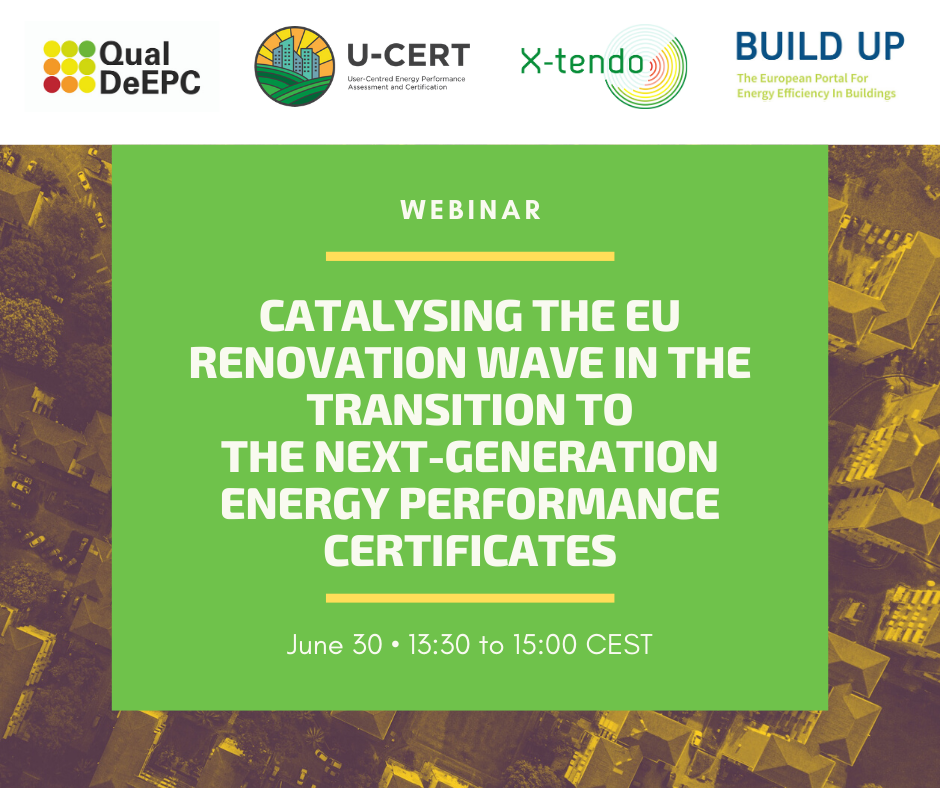 Recording webinar | Catalysing the EU Renovation Wave in the transition to the next-generation Energy Performance Certificates
Three Horizon 2020 projects, QualDeEPC, X-tendo and U-CERT came together in this webinar to present the issues related to current EPC schemes in Europe and the potential solutions to shift from just an informative tool to a multifaceted tool supporting all stakeholders in the value chain e.g. call-to-action, quality assurance.
Highlights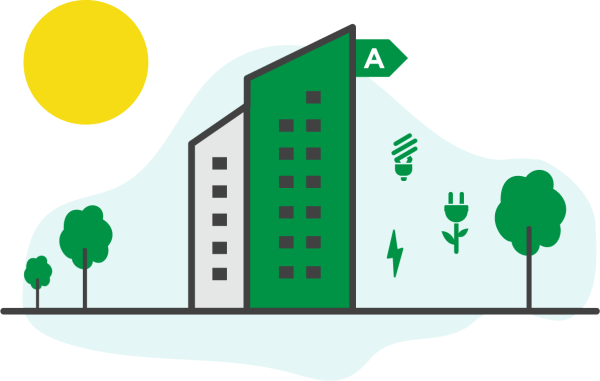 In a nutshell
U-CERT is a Horizon 2020 project (September 2019 – August 2022) with the main aim to introduce a next generation of user-centred Energy Performance Assessment and Certification Scheme to value buildings in a holistic and cost-effective manner.
Facilitate convergence of quality and reliability, using the EPB standards developed under the M/480 mandate, enabling a technology neutral approach that is transparently presenting the national and regional choices on a comparable basis

Encourage the development and application of holistic user-centred innovative solutions, including the smart readiness of buildings

Encourage and support end-users in decision making (e.g. on deep renovation), nudge for better purchasing and instil trust by making visible added (building) value, using EPC's
People-centered (ethnography)
Indoor Environmental Quality (IEQ)
Smart Readiness Indicator for buildings (SRI)
Set of Energy Performance of Buildings (EPB) standards
Building operational rating