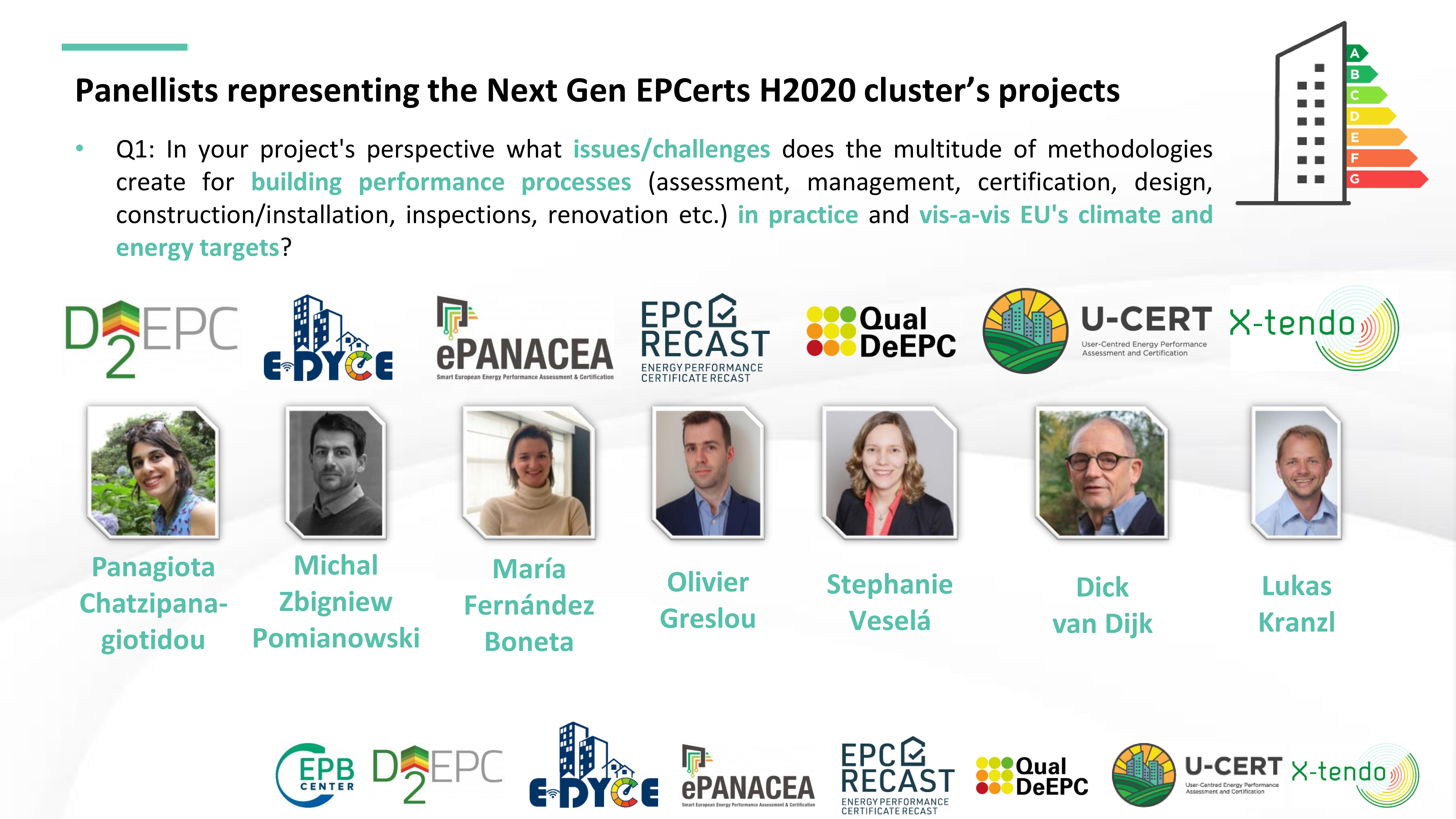 Recording web workshop | Building EPCs: Convergent evolution?!
Can we walk the talk and go farther together (as opposed to fast alone) in the spirit of the EU's principles, including subsidiarity, and facilitate a convergent evolution to a common building performance coherence framework?
U-CERT and EPB Center teams and our 6 guest representatives of the Next Generation EPCertficates H2020 cluster of projectsexchanged and identified the most sensible pathways to build forward together.
Highlights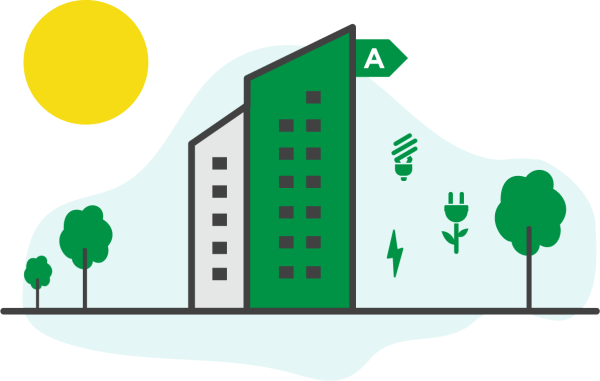 In a nutshell
Horizon 2020 project, September 2019 – August 2022
Introduce a next generation of user-centred Energy Performance Assessment and Certification Scheme to value buildings in a holistic and cost-effective manner supported by an EU-wide training and certification process for building professionals
Facilitate convergence of quality and reliability, using the EPB standards developed under the M/480 mandate, presenting the national and regional choices on a comparable basis
Encourage the development and application of holistic user-centred innovative solutions, including the Smart Readiness of Buildings (SRI)
Encourage and support end-users in decision making (e.g. on deep renovation), nudge for better purchasing and instil trust by making visible added (building) value, using EPC's
Strengthening actual implementation of the EPBD by providing and applying insights from the perspective of all involved stakeholders, facilitated and empowered by the EPB Center
View and download U-CERT leaflet
People-centered (ethnography)
Indoor Environmental Quality (IEQ)
Smart Readiness Indicator for buildings (SRI)
Set of Energy Performance of Buildings (EPB) standards
Building operational rating